RYAN OAKLEY, VICE PRESIDENT AND OWNER OF EMERG+NC Property Rescuers® RESPONSIVELY LEADS EMERG+NC Property Rescuers® DURING COVID 19 REP0NSE. "WE ARE AN EMERGENCY PROPERTY DAMAGE 'FIRST RESPONDER'. WE ARE ON THE FRONT LINES 24/7 MEETING THE ESSENTIAL SERVICES NEEDS OF CENTRAL AND EASTERN NORTH CAROLINA" says Oakley!
EMERG+NC assists COMMERCIAL and RESIDENTIAL customers with damage mitigation, remediation and reconstruction from WATER, FLOOD, MOLD, FIRE, SMOKE, WIND and BIO-HAZARD EVENTS.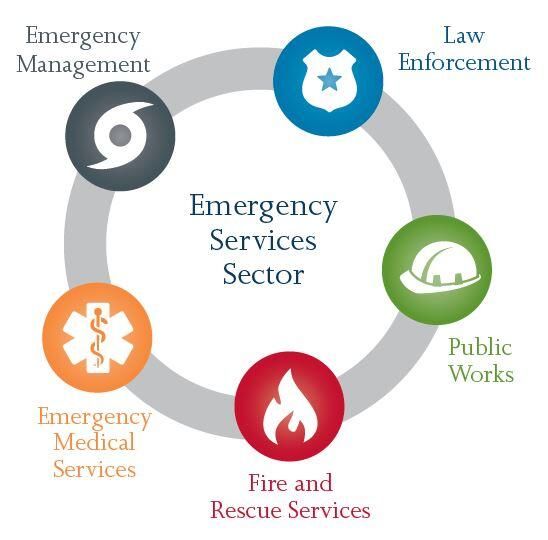 ALL "EMERGENCY SERVICES" PROVIDED BY EMERG+NC Property Rescuers® have been designated as ESSENTIAL CRITICAL INFRASTRUCTURE PUBLIC WORKS SERVICES DURING THE COVID 19 RESPONSE.
Governor Cooper Statewide 'Stay at Home Order' defers to the HOMELAND SECURITY guidelines. Homeland Security has defined the emergency services provided by EMERG+NC essential to 'Public Works'.
Christopher C. Krebs, Director Cybersecurity and Infrastructure Security Agency (CISA) states:

"If you work in a critical infrastructure industry, as defined by the Department of Homeland Security, such as healthcare services and pharmaceutical and food supply, you have a special responsibility to maintain your normal work schedule."  
https://www.cisa.gov/emergency-services-sector
https://www.cisa.gov/publication/guidance-essential-critical-infrastructure-workforce
"EMERG+NC IS HONORED TO CONTINUE PROVIDING 24/7 SERVICE WITHOUT INTERRUPTION DURING THE COVID 19 RESPONSE TO CUSTOMER'S REQUIRING AN IMMEDIATE RESPONSE FROM PROPERTY EMERGENCY EVENTS", says Oakley.
It is also important to point out that the health and safety of our customers is of critical importance. We are closely monitoring guidance from the World Health Organization (WHO) and the Centers for Disease Control and Prevention (CDC). As outlined by those organizations, we are:
Practicing social distancing and limiting the number of customer interactions.
Following appropriate hygiene protocols.
Frequently disinfecting/sanitizing our equipment and vehicles, especially for high touch surfaces like tools, handles, tablets and specialty equipment used for mitigation, remediation, dwelling reconstruction, decontamination, dehumidification, air scrubbing, hydroxyl generator odor removal, hazardous waste removal, etc.
For more information:
CALL: 844 EMERG-NC or 844 363-7462 or (919) 363-7462 or (910) 292-3020
VISIT: https://emerg-nc.com or https://emerg-nc.com/wilmington